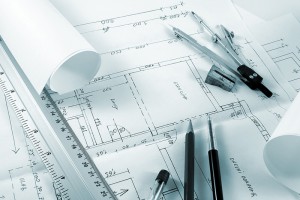 Last week we talked about someone who got ripped off by an SEO provider. And while not all SEO companies are as unscrupulous as the offender we mentioned, typically SEO isn't the first place to start when trying to improve your marketing results.
In fact… there's a long list of places not to start:
Facebook
Twitter
YouTube
Email
Yellow Pages
Direct Mail
Groupon
Radio/TV/Print Advertising
Foursquare, Google Places, Facebook Places and other GeoSocial opportunities
Google Adwords and other PPC networks
etc.
For the record, I'm not opposed to any of the above (including SEO). Quite the contrary, we teach the members of our small business marketing training programs specifically how to use these techniques and get results from them.
But when it comes to answering the question, "Where Do I Start?" the answer is very simple:
You need a clear, written, actionable and measurable marketing strategy that is focused on the right target market.
Very rarely do any of the businesses that approach us for marketing help already have a strategy like this in place. And this is why they can be smooth-talked by the salesperson (or sales process) for the marketing outlets above or sucked into spending hours and hours of time with very little to show for it (in the case of social media).
Without a clear strategy, we may gain successes in one area or another (such as top search engine rankings or large numbers of Facebook "likes") but we will not be as effective at accomplishing the real point: sustainable new business coming in consistently. Building a business is not unlike building a physical building: you may be an expert at carpentry, concrete, electrical or some other element… but you won't end up with the result you want without a set of blueprints!
Get Started Building Your Written Marketing Strategy
"OK, so I need a written marketing strategy. I get it. How do I start?"
Great question. Your marketing strategy begins and ends in one place: the customer. Who is your best prospect? How much can you possibly know about them?
In our marketing training programs, we ask our clients to think about their customer base as a target. Identify who is in your target… and then narrow down to the bullseye. As narrowly as possible, identify the common traits that your very best buyers share with one another.
Depending upon the size of your business, you may need to ask for help in answering this question. Talk to your bookkeeper or accountant. Who spends the most (or most often)? We typically know which products or services sell the best… but maybe your sales team needs to help you understand who the buyers are.
Take some time this week to understand as much as possible about your best customers. This is the essential starting point for all of your marketing efforts, and the most critical element in building an effective marketing strategy for your business.
Need some help getting started? Begin with an assessment. My team and I welcome the opportunity to be of service to you.
Also… watch your inbox for an invitation to our upcoming local marketing webinar. We'll be talking specifically about the face of local marketing in 2011. If you are primarily selling products and services to people located near your physical location(s), then this event is for you. (We'll have other events in the near future for those businesses that sell to non-localized markets as well).
In the meantime, get started building your written marketing strategy!