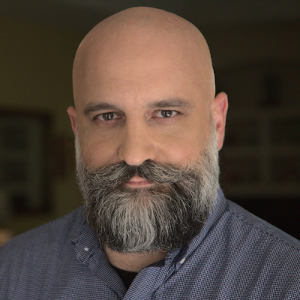 David G. Johnson is a marketing strategist for the 21st Century whose efforts have resulted in millions of dollars in revenue for his clients. David founded Grow The Dream (under the original moniker: Epiphany Marketing, LLC), in 1998 as a strategic marketing consultancy that helps businesses establish and increase market presence, grow revenue, and increase profitability via training, coaching, and consulting. Today, Grow The Dream has grown into a team of content marketing professionals working exclusively with entrepreneurs, business owners & their marketing teams.
A sought-after speaker, David regularly provides audiences with valuable, actionable information on topics ranging from web strategy and social media marketing to creating & implementing highly-effective cross-media campaigns.
He has trained thousands of small business owners and sales professionals on how to find and attract customers in a changing marketplace dominated by Google, Facebook and other 21st-Century phenomena. His clients include multi-national conglomerates, Mom & Pops, and everything in between… even household names like Ziglar, Inc. You will take away practical information you can put to use right away!
In 2015, David joined co-hosts Rod Thomson & Josh Muccio to launch the Grow The Dream Show, a podcast focused on helping de-mystify marketing and provide leadership in regular weekly doses for people looking to grow their businesses.
David makes his home in beautiful Sarasota, Florida with his teenager. When not working with business owners and their teams, you can often find David tinkering with technology, reading voraciously, or riding a motorcycle.
  David's Recent Blog Posts