Cloud-based Email, Calendars, Contacts, Cloud Storage & More
As a team, we use and recommend Google Apps for Business. This powerful, cost-effective suite of tools combines corporate/branded email, individual and group calendars, contact management and cloud storage. This is the professional version of Gmail, Google Drive, and a number of other associated "Apps" for productivity, communications and other critical business functions.
Marketing Automation / Email Marketing
InfusionSoft Marketing & Sales Automation. Check out the demo:

 Phone System / Toll-Free Number / Corporate Voicemail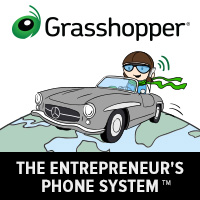 We use & recommend Grasshopper for our toll-free number and main phone line answering system.
Image Editing Software (Free/Open Source)
Free Images
Royalty-Free Stock Photography (Paid)
Internet Memes (Warning: may contain insensitive or offensive user-generated content)
Web Hosting for WordPress & Websites
Automated WordPress Backups:
Domain Names
Online Merchant Accounts
SSL Certificates