Merry Christmas from Grow The Dream!
We hope you enjoy your brand-new handmade cord taco! There are several ways to use it.
One is to just grab a cord and wrap it up, then snap it inside your cord taco like the earbuds shown here.
Another way is to coil up several cords that need to be kept tidy, and then snap the cord taco around the coil. (Video coming soon!)
Other ways? Sure! There really is no wrong way to use it!
Regardless of which way you put it to use, we hope this little cord taco helps keep some of your digital life organized in 2019.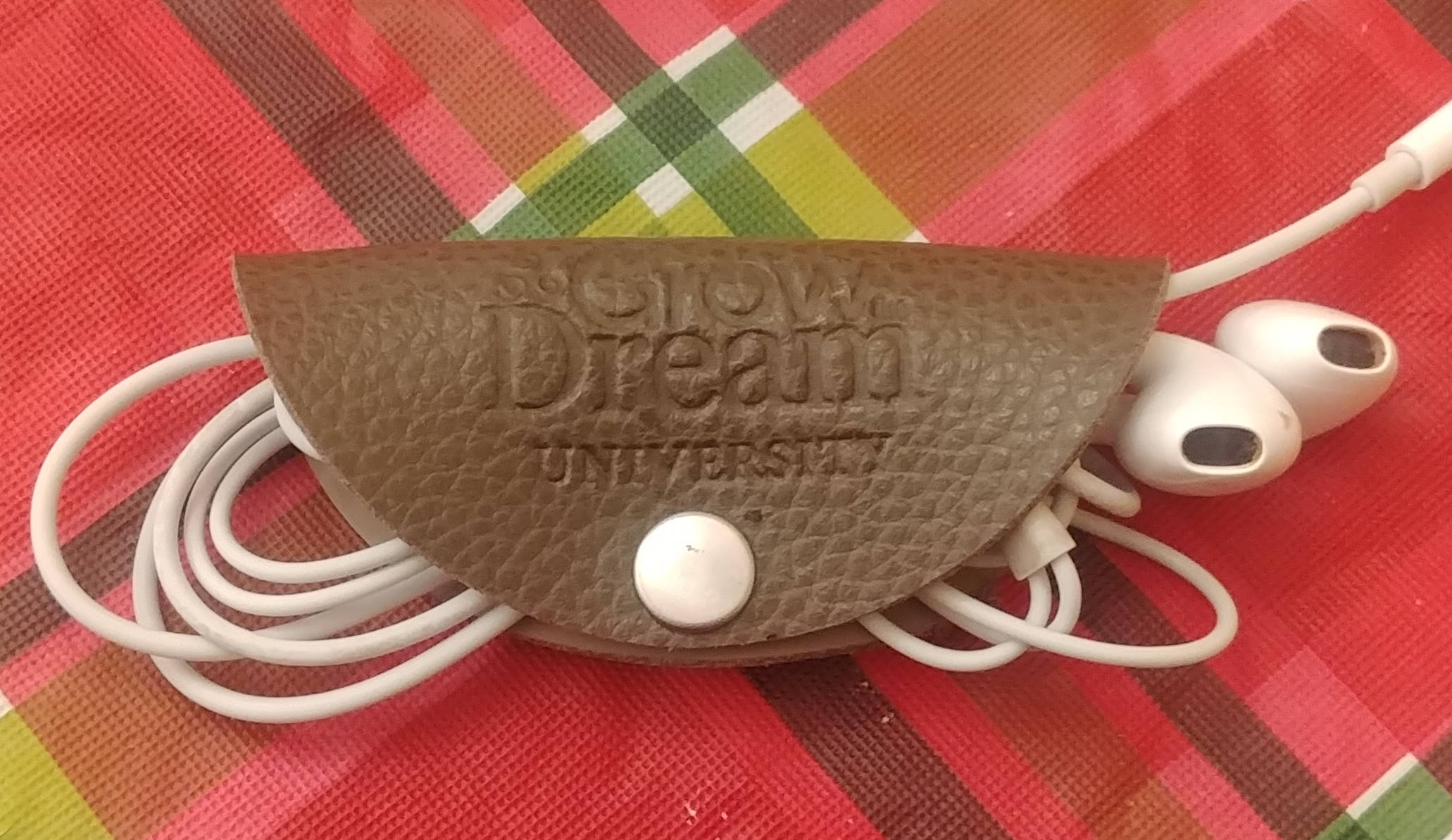 And on behalf of all of the entire team at Grow The Dream, we appreciate you! It's an honor to work alongside you to help you bring your dreams a little closer to reality.
Merry Christmas, and May 2019 Be Your Best Year Yet!
David & Jill