End the Frustration, Accelerate Your Infusionsoft Implementation, and Get Set to Increase Your Sales for 2018... in Only 2 Days!
Do you feel like you're still in the dark with Infusionsoft?
Have you partially implemented Infusionsoft, but don't have things working the way they need to in order for you to get the results you're looking for?
Did you buy Infusionsoft to help automate your business, but found yourself stalled, looking for workarounds?
Do you want more training, but you're afraid you won't retain it?
If you've answered "yes" to any of these questions, 
then this
hands-on
event is for you!
If you are a business owner or marketing executive looking to
Increase sales
Capture more leads
Cultivate, Nurture or Prequalify leads more effectively,
then THIS is the local event
you've been looking for!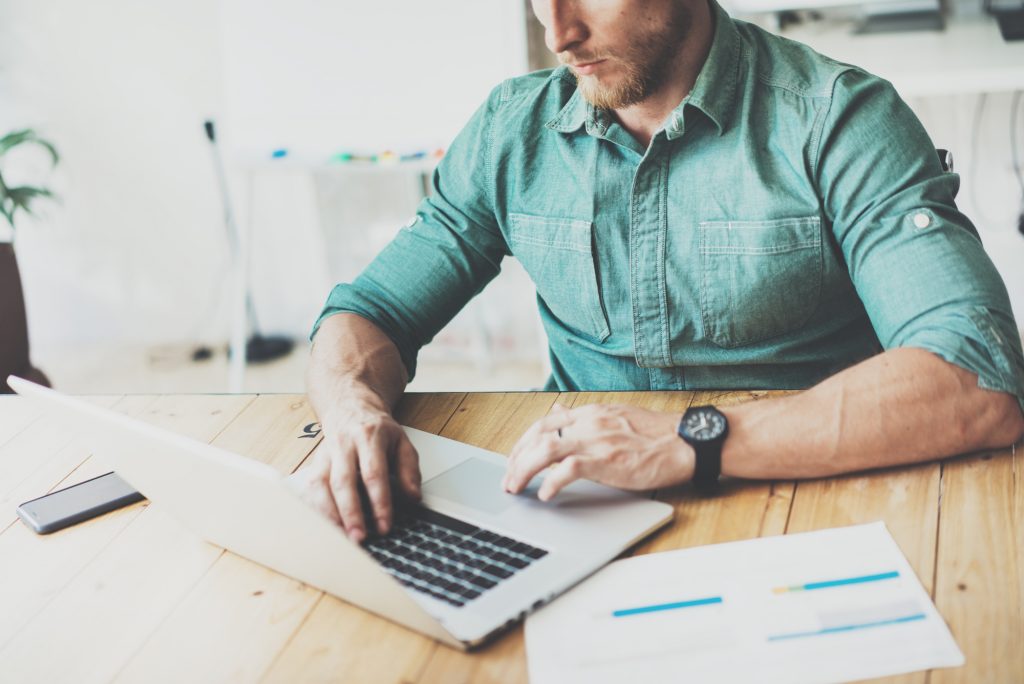 Infusionsoft Bootcamp, from Grow the Dream
You'll experience 2 days on-site with a top-tier digital marketing strategist who will
help you put Infusionsoft to work for you!
When: Thursday & Friday, February 8-9, 2018
Where: ComCenter of Lakewood Ranch, Sarasota, FL
Cost: $3977 for up to 2 people from your business (email us to inquire about bringing additional team members)
Why: Build a complete, fully-functional marketing automation campaign for your business.
| | | |
| --- | --- | --- |
| | Limited to the FIRST 5 Businesses to Register! | |
Because of the "hands-on" nature of this session, participation is limited to no more than 5 businesses. This means your business will receive personal, hands-on attention as we work through:
Your specific needs, goals, and desired outcomes

Creating a custom-tailored automation campaign that is

fully functional

and

feature-complete

Designing campaign triggers, engagement metrics, follow-up messages, and other processes designed to

help you close sales
Using our proven interactive group training format designed to maximize results, your time will be split between:
Strategic coaching
Demonstration of the Infusionsoft Campaign Builder in your account
Coached work sessions
Group mastermind sessions incorporating LIVE feedback from the other business owners and marketing pros
This isn't distance learning, a live webinar, or trying to frantically scribble hundreds of notes that you'll struggle to try & decode later, if you have the time.
You will build, step-by-step, the ACTUAL Infusionsoft systems that work for your company: On your own site, in the room, with one on one expert guidance!
You won't walk away from this training with just an understanding of how Infusionsoft works, but instead having already started implementing the solutions you need to make your business successful with Infusionsoft.
What Others Are Saying About Our Previous Training
David,

A quick note to let you know how valuable your training has been to me! ...I have already identified and implemented some of the "techniques" as I interact with my customers. The results have been phenomenal!

I must admit this is truly the best money I have ever spent- I am not just saying this. I have already made my money back with the orders I have captured as a result of your training.

Sonya Thompson

First Choice Locators & Vending SVC LLC
David teaches people how to do it rather than doing it for you. I thought that was the approach we were looking for because we know our business and we can talk about our business effectively and I just seem to be more efficient to just do it myself rather than explain it to somebody... Thinking about the value, I got so much more out of it than what we paid. I can tell you, it was worth every penny. It's still paying us dividends.

Brett Clancy

Operations Manager / Marketing Director, Auto Body Express, Tampa, FL
Whenever I did have a question about a business opportunity, I would go to him and ask him different marketing strategies and they always came out to be 100% and usually above that! I needed different marketing strategies for different outreaches that I had at a radio station and he gave me one idea and it ended up being the biggest idea of the year!

Laura Chase

Radio Morning Show Host
I have had the pleasure of working with David Johnson in several ways now over the last couple of years. First he helped us with a partner create a fantastic web-based offer that got great results. Most recently, he spent two days in our offices with our entire marketing and support team helping us create a strategy for utilizing the internet to leverage our brand and increase revenue.

Tom Ziglar

CEO, Ziglar, Inc.
A laptop for each member of your team
Login credentials for each member of your team for your Infusionsoft app
The URL to your Infusionsoft app (e.g. XX123.infusionsoft.com)
Your preferred note-taking mechanism
Thursday, Feb 8, 2018

8:30am EST
Friday, February 9, 2018

8:30am EST
We'll supply the meeting space, wi-fi Internet access, power, and breakfast on day one. 
To maximize the group learning process, we'll go to lunch both days as a group, but you'll be responsible for the cost of your meals.
Most Importantly, You'll Benefit From:
Our expert approach to maximizing results from marketing automation campaigns
Mini strategy sessions focused on helping you make smart decisions about how to approach your campaign
Hands-on coaching and help working on building out your campaign
Unlimited Q&A throughout the event
BONUS: Get FREE One-on-One Time!

In addition to the 2-day offsite, if you register before February 1st, you'll also receive two (2) half-day onsite sessions at your place of business… at no additional charge!

These bonus work sessions will be one-on-one time with our Infusionsoft expert, who will come to your place of business (within 25 miles of Sarasota, Florida) and work directly with you to fine-tune your Infusionsoft implementation and help you get the most out of your investment in training.

These half-day work sessions will be scheduled at mutually convenient times in 2018.
You've Got Questions, We've Got Answers
Who Should Attend?
This training is intended for business owners and their team members whose focus is on marketing, and are interested in getting the most out of Infusionsoft. You've bought Infusionsoft, gone through the mandatory Kick Start training, but still have questions or just feel that your implementation of Infusionsoft's systems is not giving you the benefit you've expected. If you want to see more targeted, qualified leads from a system that works even when you're asleep, then this event is for you.
What is the Cost?
We're charging a modest $3977 for up to 2 people from your business to attend the training. If there are additional people you feel need the training, please contact us via email or phone to make arrangements.
Similar training packages offered by Infusionsoft and their affiliates can cost up to $10,000, you have to pay travel expenses, and you're one student among up to 40 or 50 people.
We're limiting our Bootcamp to ONLY 5 businesses to ensure that we can truly do one-on-one training with each business. You will walk out of the training having substantially (if not entirely) built a complete Infusionsoft campaign in your Infusionsoft account. We excel in Infusionsoft. We use it for our business and have assisted other companies in producing hundreds of thousands of dollars in additional revenue by automating communication, sales follow-up and other workflow within the system as well. Additionally, we are experts in marketing strategy and all aspects of digital marketing, an added value an average salesman or software technician just doesn't offer.
Can I Just Hire You to Do This For Me?
In the past, we would have said "Yes!" right away. However, we've learned that most business owners want to stay more hands-on with the operations of their business. And if there's an opportunity to learn while you build, then when something doesn't go the way you planned or when changes need to be made with the system—and as entrepreneurs, we know there's always some tweak or glitch along the way—then you won't feel helpless or stuck. You'll know your way around the system!
Where Will This Bootcamp Be Held?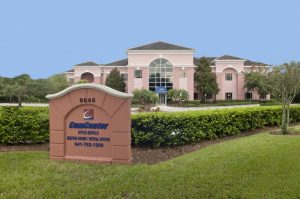 ComCenter Lakewood Ranch
9040 Town Center Parkway
Sarasota, FL 34202
Click for Map
What Do I Need To Bring?
Along with yourself, you'll need a laptop for each member of your team. You'll also want to have login credentials for each member of your team for your Infusionsoft app and the URL where your Infusionsoft app is installed (e.g. XX123.infusionsoft.com). Bring a few bucks for lunch - we'll be eating as a group, but each person pays their own way), and your preferred note-taking mechanism - can we suggest old fashioned pen and paper? You won't really be able to take notes on your laptop, because you'll have Infusionsoft open. A tablet computer would work, but pen and paper makes it easy to jot down notes while you're in the middle of working on the program, and we only have so many hands and fingers.
How Many People Can I Bring?
Just 2 from each business. We can consider accommodating a third person, if they're really necessary, for an additional cost, but the more people in the room, the less time each business gets devoted to their questions and needs. Plus, we like to foster a community, and with our interactive group training, everyone benefits from all the voices in the room. By keeping the numbers low, we don't run the risk of the law of diminishing returns and as iron sharpens iron, your fellow business owners and marketers will help you hone your approach.
Why Isn't This a Webinar? Aren't You Guys Famous For Those?
Yes, we've trained thousands of business owners using online and distance learning tools in the past. However, what sets our Infusionsoft Bootcamp apart is that we're offering you one on one, hands-on, in-person training. It's not a one-way, "we teach, you learn" process, and we aren't going to show you examples of how our clients have successfully implemented Infusionsoft. OK, we probably will, but just to demonstrate and help you generate ideas that will work specifically for your business.
The point of this training is to give you access to us in an intimate setting where we can help each other and build the best implemented site for YOUR specific needs, not our past clients. 5 Businesses, 10 People, 2 Days, in Sarasota. This needs to be and truly is hands-on training.
This event is sponsored by Grow The Dream and is not affiliated with Infusionsoft.
"Grow The Dream" and the "Grow The Dream logo" are trademarks of Epiphany Marketing, LLC d/b/a Grow The Dream.
"Infusionsoft" and the "Infusionsoft logo" are either registered trademarks or trademarks of Infusion Software, Inc. in the United States and/or other countries.